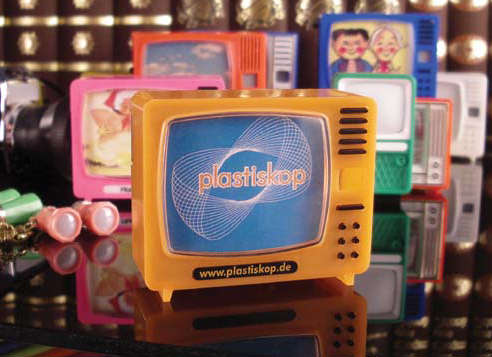 Willkommen in der Welt
der original Plastiskop Klickfernseher.
Hier finden Sie alles zum Klassiker der Bildbetrachter, Guckis patentiert und Handarbeit Made in Germany. Sie möchten Ihre Klickfernseher mit eigenen Bildern produzieren? Wir unterstützen Sie gerne.
Welcome in the world
of the Plastiskop Click-TVs.
Here You find everything about the original cultic TV-slide viewer, patentet and handmade in Germany. You are interested in producing Your own customized ClickTV-serial? We will support and advise You.